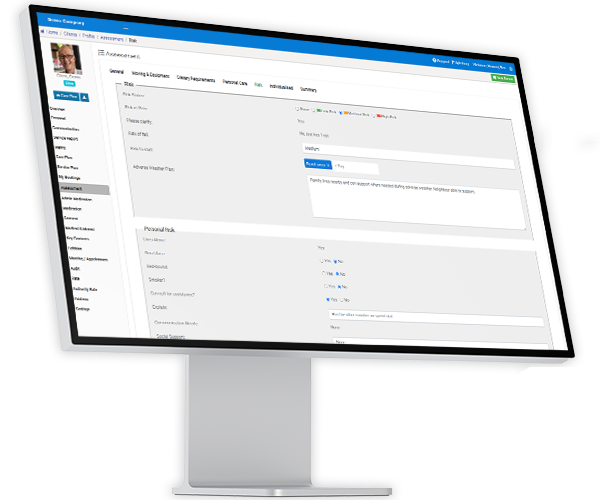 Paperless &
Time-Saving
Build your care plans with ease with our care planning function! As a result, rather from being obliged to use a predefined template, you may keep what makes your client distinctive. Put your clients first with our digital assessments that help you create a person-centered care plan tailored to their specific needs.

You will save time and money by using digital care plans instead of paper evaluations and tedious form filling. All information is uploaded and kept automatically on the client's profile. 
Always up to date!
Carers can access care plans from anywhere at any time, allowing them to stay on top of things at all times. With our live updating function, your Care Plans will always be current, ensuring that nothing is missed!
Care notes can be updated at the client's home or even while on the road! Any notes/reports written will be immediately added to the client's care plan and uploaded to Careberry for review by the office staff, family members, and other carers!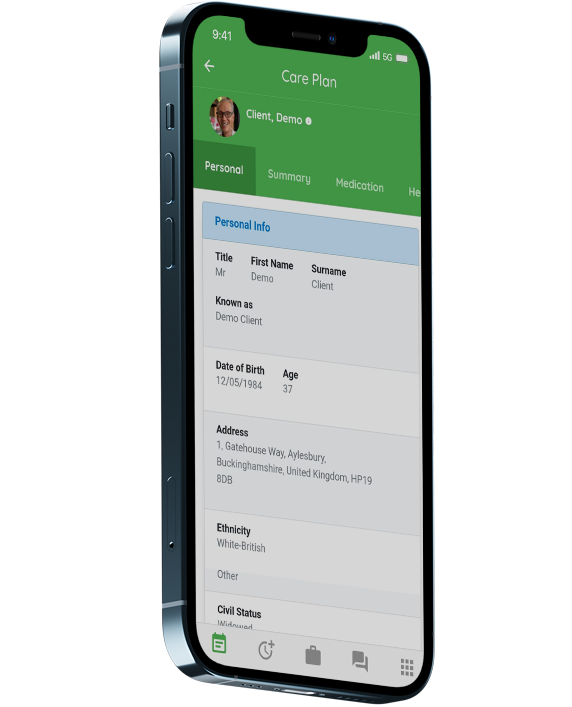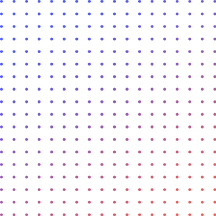 See How Careberry Can Help You Today!